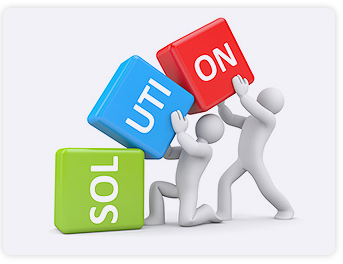 Success Story Testimonial
Whether your goal is to be your own boss, recover from debt, become financially independent or build a nest egg so you can enjoy your retirement years, investing in personal development and entrepreneurship training can help you reach your goal — even during the worst of times and best of times life has to offer.
The Rich Get Richer & So Can You Tour™ is a Financial Empowerment and Financial Recovery Workshop that was created to not just motivate but to educate individuals on healthy mindsets and attitudes for creating long term wealth. Participants in the workshop will be able to put the lessons learned into action immediately. The business and success fundamentals taught can be channeled into many areas of life and business. Finally the desire for wealth can be actually funneled into money-making investment opportunities. The program will help individuals realize their value and potential. Once they take that final step from saying "I think I can" to saying "I know I will"… they will begin to realize that they were "Born to be Blessed!"
There are so many reasons that one can come up with as to why you should attend our seminar. Lack of free time, lack of savings, unsure retire plan, and job uncertainty are just a few reasons. Our program was designed to connect everyone to a common purpose. We want to stabilize lives! We work as a team or a family unit to ensure everyone has success. You can stay off to yourself. This will accomplish very little or nothing. We must all remember,  "No man is an Island, entire of itself; every man is a piece of the Continent, a part of the main…" (John Dunne). Before you make excuses about being too busy to attend; having no money to get to our event; and/or not liking new things; ask yourself, "Do I really need this?  Do I need a new life?  Will this help my family?
If you change your thinking, you'll change your circumstances!!!

CJ Storey.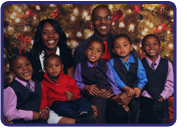 I've worked in the nuclear industry for over 20 years. I started off working on nuclear subs and aircraft carriers in southern Virginia. Later I became a traveling radiation protection technician. Years later, I was still employed by one of Florida's nuclear power plants. One thing that I've come to realize over the years is that this job eats up your time. You spend more time at work than with your family. You'll miss birthday parties, school games & plays, church services, and family gatherings. And even earning a six figure annual income, you still won't be prepared for retirement. Over the years I've owned several "sideline" businesses. Not until now have I been able to find one that could really start to replace my current method for earning income. My wife, Adrianna, and I renovated our thinking and as a result our futures. We seek to be financially free. So far, we've added over $4000 more to our monthly household income! Adrianna is now able to stay at home with our children. For us, an "improved life" came when we improved our thinking and habits.

Charles F. Gainesville, Florida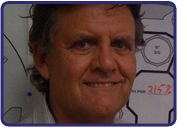 At 58 years of age my world was coming down around me. My personal, financial, emotional, and physical health was failing me. All my hard work and my thought processes were getting me nowhere. I had to come up with a solution that would turn my life around at age 58. The solution was "TO CHANGE THE WAY I THINK".   I needed to change my health, finances, and my personal life situations.  I needed a new plan!
The RGR Tour presenters provided me with a new way of thinking about my health and the way I earn a living. My dreams are not as big as the potential this information offers.  I am learning to dream bigger.  The RGR Tour absolutely has the ability to create new dreams for you.
Tony B. – Brattleboro, Vermont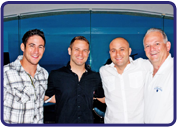 I've know the RGR Tour creator for almost 20 years. We met when he worked for me in Vermont. We became friends immediately. I introduced him to my very young sons as their stepbrother. From then on we were like family. When exposed to the RGR Tour information, I immediately saw how it could help me and other people I knew. The information can benefit the struggling masses. Personally, I wanted to control my future. I want to spend more time with my boys as they started their adult lives. I wanted to do more with the special woman in my life. I wanted time freedom to also enjoy long trips with friends on our Harley Davidson touring bikes. I believe with all my heart that the RGR Tour can help me close the book on an unstable and time consuming career. It can help me start a new chapter in life! It all started with changing my thinking.